The Top 10 Best Places to Live in Europe
Have you pondered moving to Europe? It can be a blessing and a curse that the continent has so many diverse cultures so close to one another. After all, with so many amazing places to choose from, how does anyone decide where to settle? This list of the best places to live in Europe will hopefully help you narrow your search and choose the ideal place for you: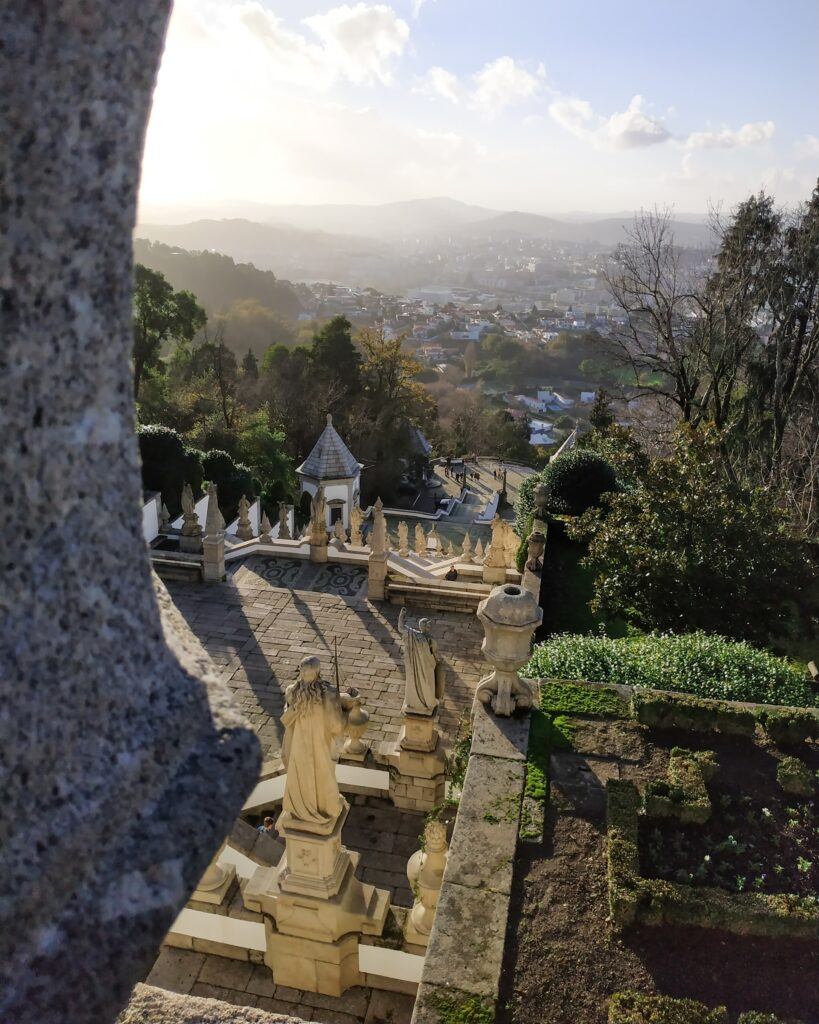 As Portugal's third-largest city, Braga has everything that makes the country special, with a vibe that isn't overwhelming. It's actually considered to be Portugal's happiest city, which you'll likely be able to feel as soon as you arrive. Generally, Braga's residents are warm and welcoming to foreigners, so don't be surprised if you're invited over for a coffee and pastel de nata by a neighbor.
Braga is bursting with culture, including historic sites, museums, and restaurants galore. Due to the city's ample green spaces, rich gastronomy, and warm hospitality, it's no wonder why the quality of life here is higher than any other city in Portugal. If that doesn't make Braga one of the best places to live in Europe, I don't know what does!
Best European Countries for Expats to Live In
Known as the land of "Poets and Thinkers" and with its high standard of life, Germany is home to the most expats in Europe. Having one of the best economies and several routes for immigration, moving to Germany is more accessible than other EU states. Its capital, Berlin, is a social hub for those who enjoy going out and meeting new people, so adapting to the culture is no issue.
To move to Germany, you can apply for an employment visa if you have a skill in demand there. If your partner has German citizenship, you can move for family reunification. Additionally, Germany also offers an artist visa for those who wish to pursue a career in the arts.
Basel, Switzerland
As European Best Destinations writes, Switzerland is a perfect destination for qualified expats looking for peace, security, and a well-paid job. The country's job market is booming, offering plenty of opportunities in the technology, banking, chemical, and pharmaceutical sectors. But there's more to the country than the 9-5. Take Basel as an example. Famed for its historic center, its gorgeous Christmas markets, and its legion of cultural events, the city has become a hugely popular tourist destination. Thanks to its many green spaces and the varied, picturesque countryside that surrounds the city, it's also a popular choice for people who want to combine the perks of city living with the adventure of the great outdoors. Property prices are high, but the salaries are even higher, meaning you shouldn't have too many problems in keeping up with your mortgage payments.
Brighton, UK
As Really Moving writes, if you're an eco-warrior, Brighton could be the place for you. This seaside town boasts the only Green Party MP in the House of Commons, and regularly plays host to eco-positive events that aim to raise awareness of the many local nature reserves that surround the area. Ultimately, this is a place that prioritizes the connection between people and nature, making it the ideal destination for outdoor lovers and their families. The city's famous beach and pier are perfect for whittling away sunny summer evenings, while the expansive shoreline is packed with trails, fishing spots, and wildlife spotting opportunities. Once you're done enjoying the natural delights of the area, you'll find plenty to do in the city, which is known for its cultural life, progressiveness, and vibrant nightlife. Housing is a touch expensive, but you certainly get a lot in return for your investment.
About The Author
Liz Flynn
Liz Flynn has worked as a full-time writer since 2010 after leaving a career in education. She finds almost all topics she writes about interesting, but her favorite subjects are entertainment, travel, health, food, celebrities, and pets. Liz loves the process of researching information, learning new things, and putting into words what others who share her interests might like to read. Although she spends most of her time writing, she also enjoys spending time with her husband and four children, watching films, cooking, dining out, reading, motorsports, gaming, and walking along the beach next to her house with her dog.
Resource:
https://www.bemytravelmuse.com/best-places-to-live-in-europe/
https://www.schengenvisainfo.com/news/best-european-countries-for-expats/
https://moneyinc.com/best-places-live-outdoors-europe/